Dr. Albert Bedford Paintsil 
Dr. Paintsil a consultant surgeon, is a product of St. Augustines College, Cape coast in Ghana from where proceeded to the University of Ghana Medical School in 1979.

After graduation in 1986, he served as a House Officer at Korle - Bu Teaching Hospital where he was attached to the Department of Medicine and Obstretrics and Gynaecology.
 
He has acquired a great deal of experience since then beginning from Wa in the Upper East Region in Ghana where he was the General Duty Doctor at the Regional Hospital in 1990 to Korle - Bu Hospital where he had stints with the Department of Urology,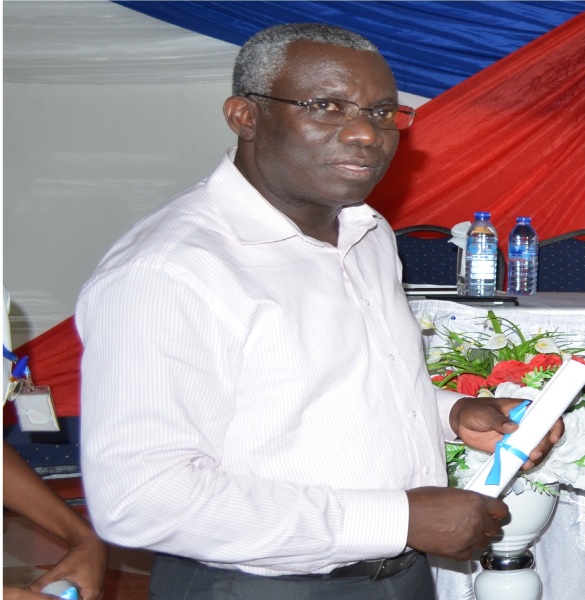 Contact Dr. Albert B. Paintsil On:
 
Cell Phone #: +233-208-110653
 
Book Appointment with Dr. Albert Paintsil


Anatomy, Surgery, Trauma and Othopaedics and Plastic Surgery.
 
His international exposure is something to really write home about and this include attending a course at Glasgow and Canniesburn, Scotland between 1995 and 1997 in Advanced life Support Systems and Microsurgery.


He has to his credit a Publication titled "A retrospective comparion of Wire versus manipulate osteosyntheses of the mandible (in Manucular Reconstruction ) for wing intramural surgery: A single Surgeon's in 13years experiennce".


Dr. Paintsil is also trainer of trainees of which he facilitates numerious training workshop. The most recent been the International Training on Surgical Management of Buruli Ulcer held in Agogo, Ashanti Region of Ghana in May 2006.
 
Dr. Paintsil has impacted a lot skills in Surgical Management of Buruli Ulcer in Ghana. He has always been part and a key member of the Surgical Team which runs routine surgical training for doctors at Buruli Ulcer endemic facilities such as Agogo Presbyterian Hospital, Amasaman Health Center, St. Martin's Hospital - Agroyesum, Tepa Government Hospital and Nkawie-Toase Government Hospital.
 
Dr. Paintsil believes and hope that, one day a complete drug therapy for Buruli Ulcer will emerge to comabat and cure the disease no matter the stage of the disease and be made available to all people who might come into contact with disease and also the mode of transmission will be known so that a concret preventive measure will be adopted for the control of the disease.
 
His interests are the field of Breast Surgery, Burns, Hand and Cleft Surgery.